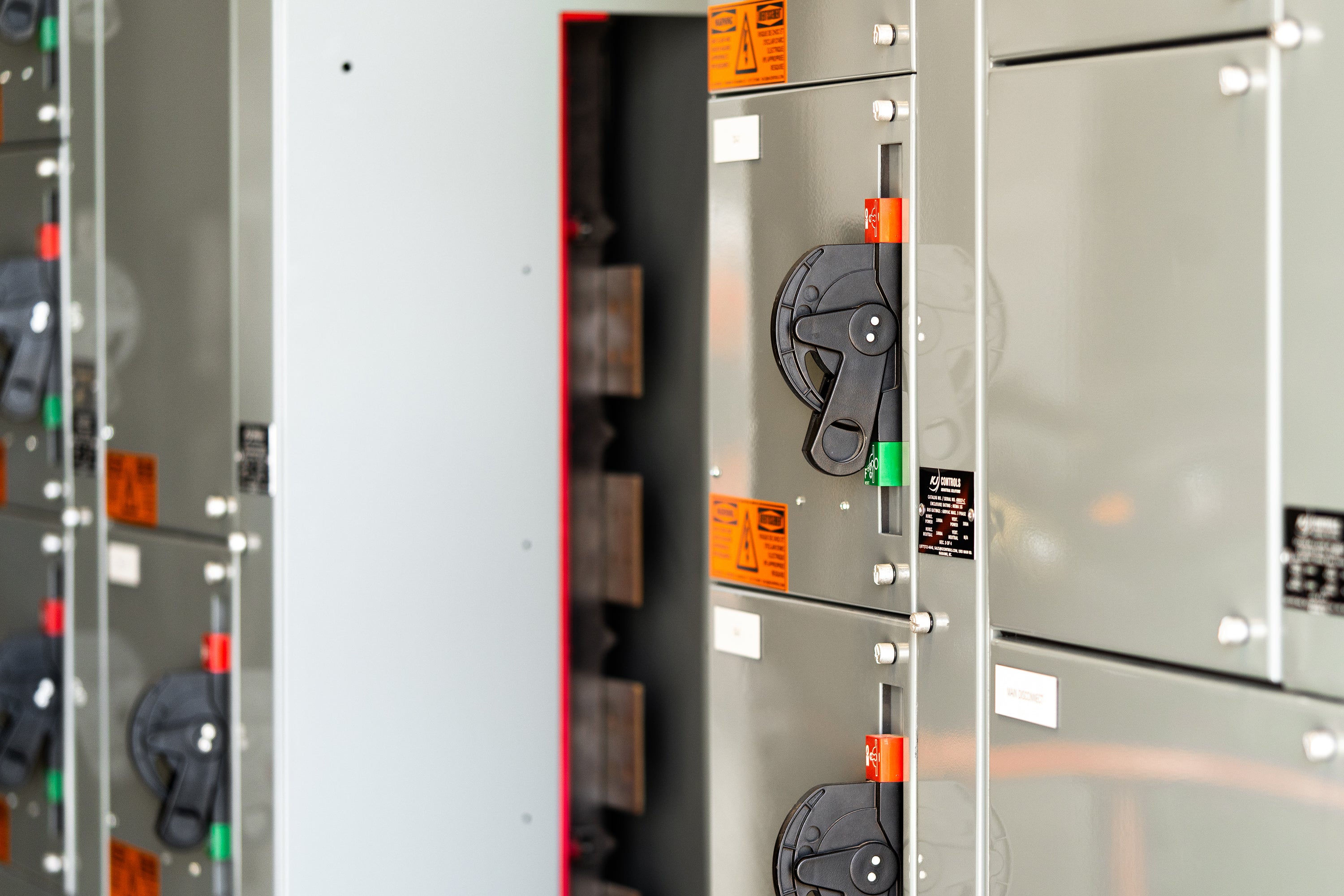 MOTOR CONTROL CENTERS
YOUR PARTNER IN MCC SOLUTIONS
MCCs
KJ Controls offers a variety of custom solutions to meet the unique needs of their customers, ensuring that they get the perfect MCC that is tailored to their specific requirements.
1 YEAR WARRANTY – THIRD PARTY INSPECTION
KJ Controls is a top-rated provider of Motor Control Centers (MCCs) that offer reliable and efficient performance for commercial and industrial applications. Our MCCs look and operate like new. All dents and rust will be removed, and a fresh coating will be applied in our automotive spray booth using industry-leading spray equipment. Old bolts are replaced, hardware and latches are re-plated. All MCCs come with new top and bottom
plates for cable entry.
Each MCC "shell" undergoes a 25-point inspection performed by 2 technicians, and each
individual bucket has its own 30-point checklist also completed by 2 techs. Then the MCC will receive a Special Electrical Equipment Inspection by Intertek Testing Services. When you purchase MCCs from KJ Controls, you can be sure that you are getting a reliable, efficient, and cost-effective solution. With their top-of-the-line products and cutting-edge
technologies, KJ Controls can provide the perfect solution for any industrial or commercial
application.
Our MCC division offers you:
Custom lineups up to 2500Amps
Individual components
MCC Units (Starters, Feeders, Transformers, Etc.)
Doors and Panels
Private Labelling
E-houses and Shipping Containers
Allen-Bradley 2100 Series
Eaton/Cutler Hammer