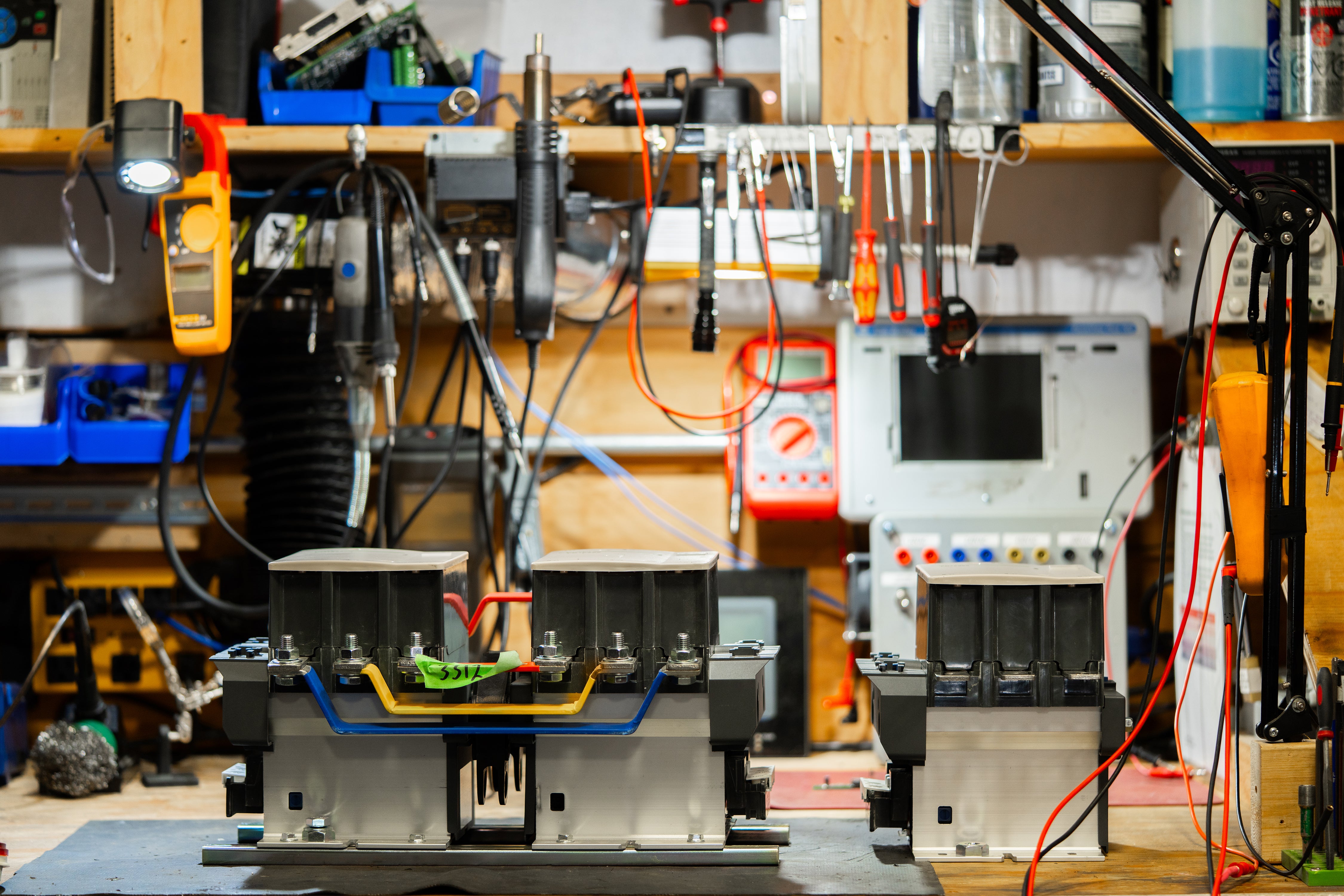 repairs
Your partner in industrial electronic repairs
Repairs
Get your systems back on track with our electric and automation repair expertise.
INDUSTRIAL ELECTRONIC AND AUTOMATION REPAIR SERVICE
KJ Controls is a leading provider of industrial electronic and automation repair services, catering to a wide range of industries across the world. With years of experience in the field, KJ Controls has earned a reputation for providing high-quality repairs and exceptional customer service.

KJ Controls' team of highly trained technicians are equipped with state-of-the-art diagnostic tools and equipment to quickly diagnose and repair any faults or issues with your industrial electronics and automation systems. They specialize in repairing a variety of equipment, including programmable logic controllers (PLCs), human-machine interfaces (HMIs), servo drives, variable frequency drives (VFDs), and many others.

KJ Controls' repair process involves a thorough evaluation of the equipment to identify the root cause of the issue. Once the problem has been identified, the technicians use the latest techniques and procedures to perform the necessary repairs. They use only genuine OEM parts and follow strict quality control standards to ensure that the repaired equipment meets or exceeds the original manufacturer's specifications.

In addition to repairs, KJ Controls also offers preventative maintenance services to help extend the life of your industrial electronics and automation systems. Their comprehensive maintenance program includes regular inspections, testing, and cleaning to identify and address any potential issues before they turn into major problems.

Just some of the components we've repaired:
AC and DC Drives (VFD)
Solid State Starters (Soft Starters)
PLCs
HMI, Monitors, and Message Boards
Power Supplies
Servo Motors
Pendants and Joysticks
Network Switches
Message Display Systems